Free Range Bronze Turkey Crown On The Bone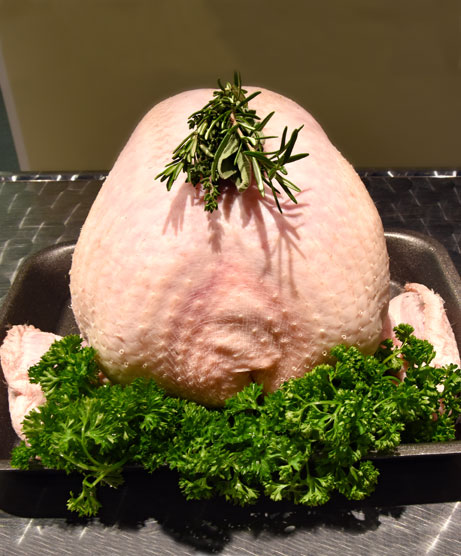 Reserve your Turkey today with a deposit of just £20.00.
Our free range bronze turkeys have had access to the field and hedges of our Gloucestershire smallholding and been fed on a natural cereal diet, some of which is grown locally,  with no additives. A crown on the bone is a whole turkey with thighs removed, leaving just the breast for you to carve.
For larger crowns please contact us for details.

By far the most amazing turkey we have had.
Ben Paterson