Free Range Bronze Whole Turkeys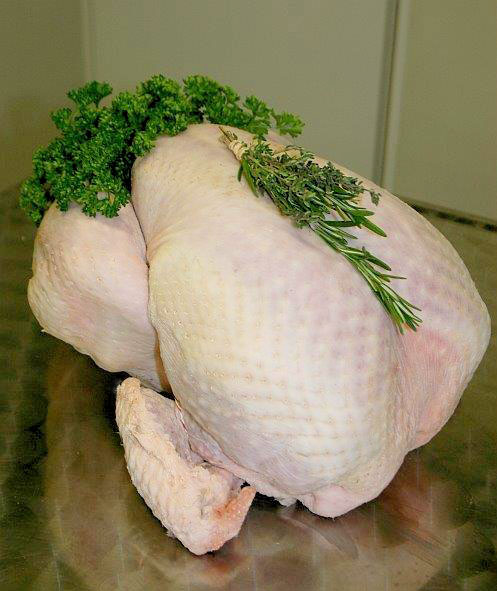 Reserve your Turkey today for just £20.00.
Our home-reared, free-range bronze turkeys have access to the field and hedges of our Gloucestershire smallholding and are fed on a natural, additive-free cereal diet, some of which is locally grown. This means the birds grow slowly, as nature intended, and mature perfectly in time for Christmas. We dry pluck them entirely by hand and hang them in a temperature-controlled environment for a minimum of seven days to bring out their full flavour.
We cannot guarantee the final weight of your turkey as we don't know how much each bird will grow. Therefore the weights below are approximate. However, we will make sure the bird you receive is as close to the weight you'd like as possible.
Please get in touch if you'd like a larger bird as we do have some available.
SOLD OUT

By far the most amazing turkey we have had.
Ben Paterson